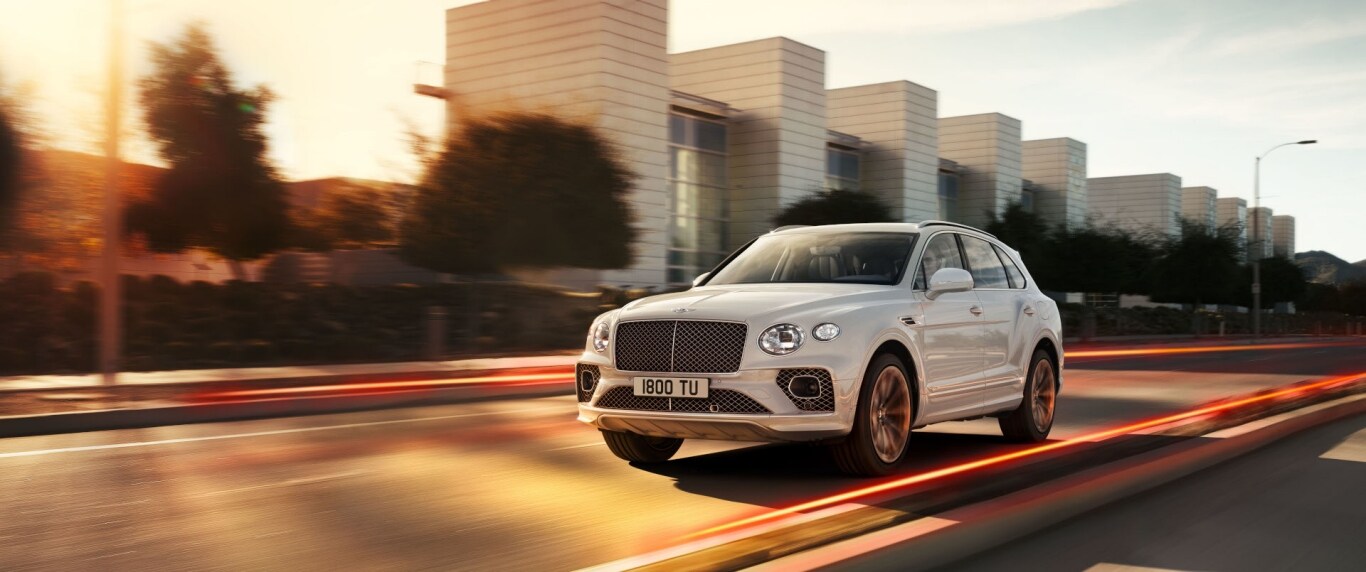 T
he new Bentayga Hybrid* brings endless serenity and sustainable mobility to the powerful Bentayga range. Created in an entirely carbon-neutral workshop, this is the most progressive and advanced Plug-in Hybrid Electric Vehicle (PHEV) to bear the Bentley badge.
This extraordinary SUV enhances the distinctive character of the new Bentayga with progressive new technology to create a drive that is truly without compromise - on performance, luxury or efficiency. Welcome to the future of Bentley.
*Bentayga Hybrid is currently available to order in USA, Canada, Puerto Rico and China
.