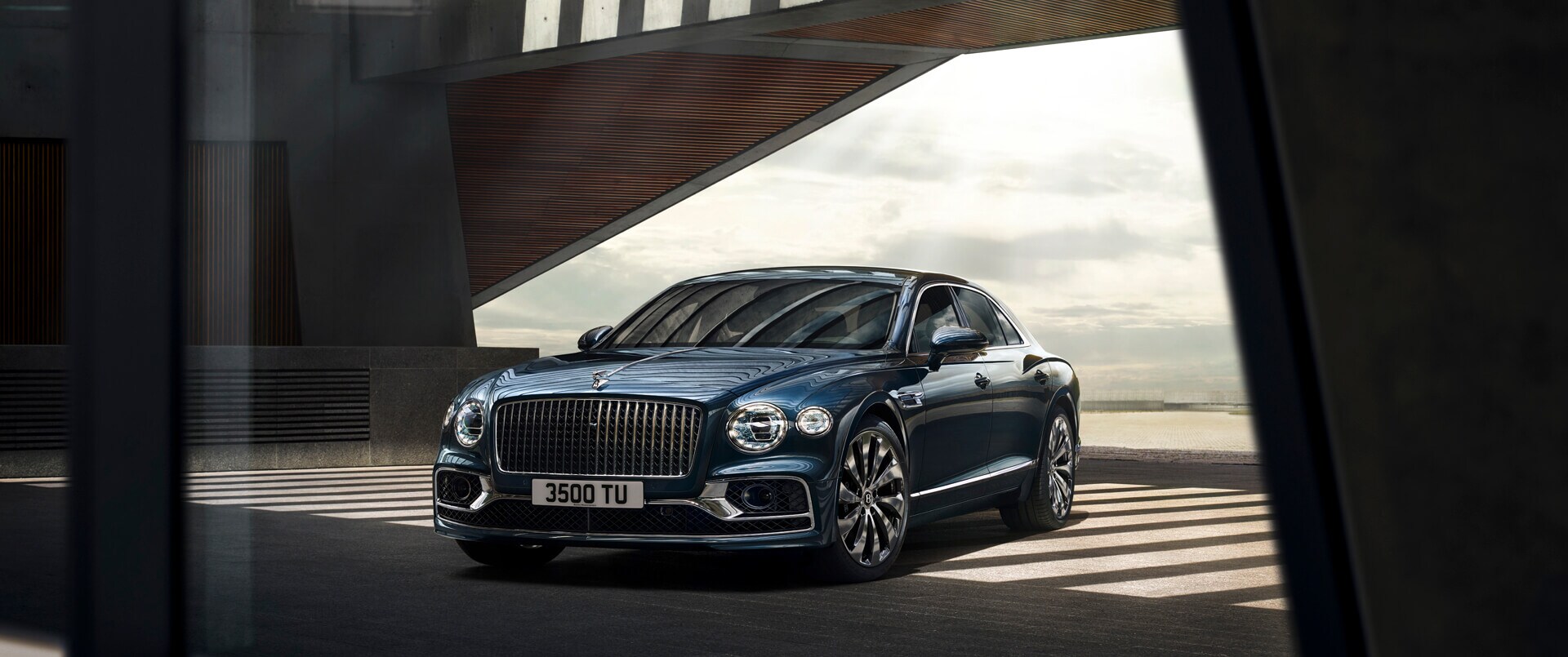 The new Flying Spur is a unique fusion of breathtaking performance, contemporary design and intuitive technology. It delivers an enriching experience for both the driver and those who prefer to be driven.

With a graceful yet commanding form, intricate detailing and sharp design lines, the new Flying Spur has an assertive road presence. Inside, tactile materials and modern craftsmanship combine to create a stylish and tranquil environment.

The same sense of refinement flows into the car's performance. Powerful and dynamic, the car automatically adapts to changing environments and driving conditions. Intelligent and intuitive My Bentley Connected Car technology has been seamlessly integrated throughout, allowing you to shape your own journey.

Take a closer look and discover a car built without compromise. Powerful, yet refined. Dynamic, yet serene. Contemporary, yet distinguished. The new Flying Spur is the definitive four-door grand tourer. To discover more about this compelling car, contact Bentley San Francisco.